Ayurveda makes use of several therapeutic herbs to provide holistic, natural healing. Many of these ayurvedic herbs are extremely potent. They are used alone or in combination with other herbs or spices to gradually provide relief from different ailments. Ayush Ayurveda Academy's ayurvedic courses online offer in-depth information on the nuances of practical Ayurveda and the application of these herbs. Below are examples of a few herbs you will come across as part of your Ayurveda course in Singapore.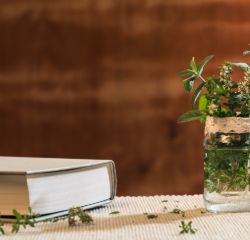 ANANTMOOL
Anantmool is also known as Indian sarsaparilla. This herb is known for its anti-inflammatory, detoxifying properties. According to Ayurveda, Anantmool is believed to have the potency to pacify all 3 doshas. The online ayurvedic course teaches students how to prepare and use anantmool to cure a variety of ailments. The step-by-step procedure and the proper methodologies are all elaborated in the online ayurveda course we offer.
HARITAKI
Haritaki is another ayurvedic herb which has a great many medical uses. It is one of the 3 important components of Triphala. Learning the details of a powerful ayurvedic herb such as Haritaki is immensely useful. Taking the online ayurvedic course at Ayush ensures proper knowledge on the usage of Haritaki, the various medications which are derived from it and how to make use of it. This knowledge can then be used to treat and heal patients.
SHANKHPUSHPI
Shankhpushpi is an ayurvedic herb which is known for its mental stimulation properties. The whole plant is used for various simple ayurvedic remedies and treatments. The Ayush ayurvedic online course provides great insight into the nature of shankhpushpi. Studying the herb and its uses is an important aspect of ayurveda.
Similar to the above herbs, there are numerous others, each of which are used in various ways in Ayurveda. Learning the details of herbs and plants, benefits, methods of use and their fitment in treatment easily by attending the ayurvedic course online.